If you have followed any of my recipes before, you know I don't do a lot of measuring. I've been cooking for a while so my cooking is kind of "fly by the seat of your pants"...but then, in my mind, it seems pretty simple.
This is a recipe that I normally make on the grill but this time, I cooked it in the oven since I was also frying catfish. You can do it either way you would like. If on the grill, prepare your coals. In the oven, preheat to 350. I only cooked one filet this time but you can do as many as you would like. Catfish is basically done when it flakes easily with a fork. I cooked this filet for about 20 minutes and then turned the heat up to broil for about 5 minutes. Broil temperature was about 425. 
To prep your catfish, simply rinse it and pat dry with a paper towel. Now, comes the fun part! Sprinkle on some garlic salt, Cajun seasoning, smoked paprika, dill, black pepper, and cayenne pepper. Give a light dousing of lemon pepper if you would like. Next, cover the filet with cilantro and sliced jalapenos. We normally carry cilantro and dill so you can usually get it right here on our site. We also occassionally carry peppers. At any rate, growing your own cilantro and jalapenos makes this recipe even more worthwhile! (You can use fresh or dried dill in this recipe.)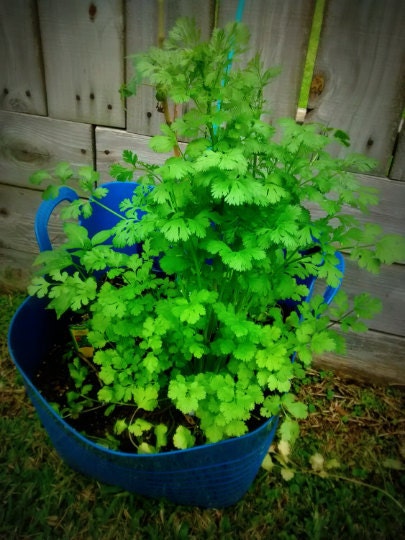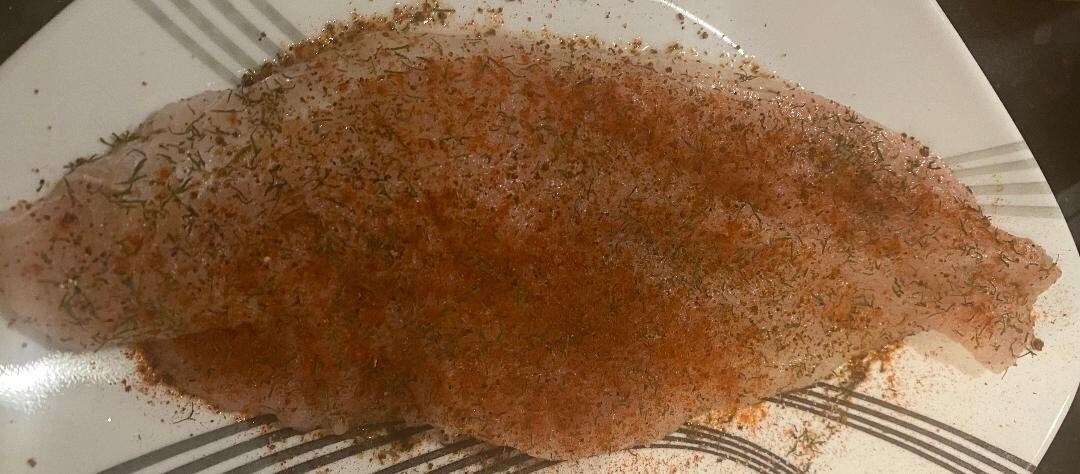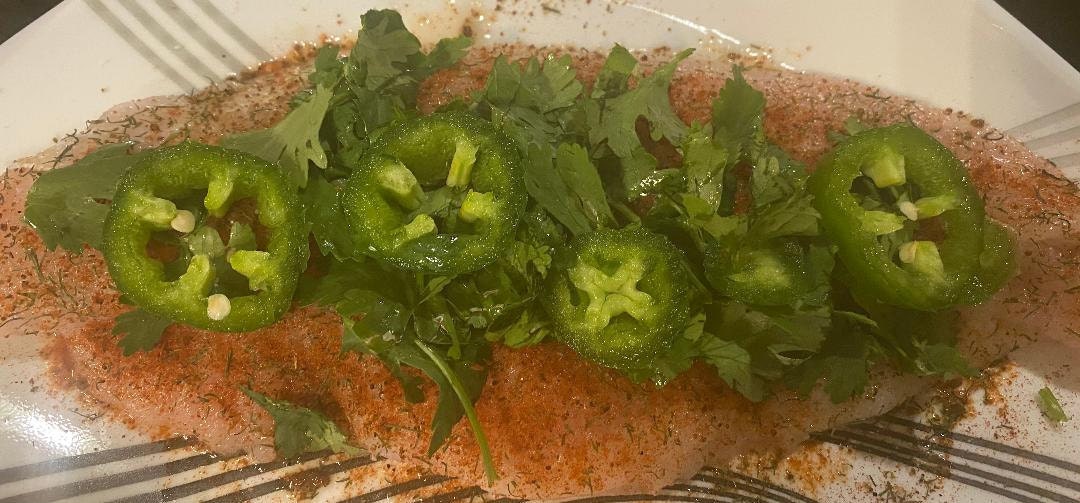 When you are ready to cook your fish, you wll need to put it either on a baking dish or on a foil homemade platter like I did. Be sure to build the edges up if you choose this method so that nothing will drip in your oven. Before placing in the oven, you will want to squeeze a lime over the top. I do about a 1/4 of a normal size lime but this is up to your taste preference. Also, place a pat or two of butter on top.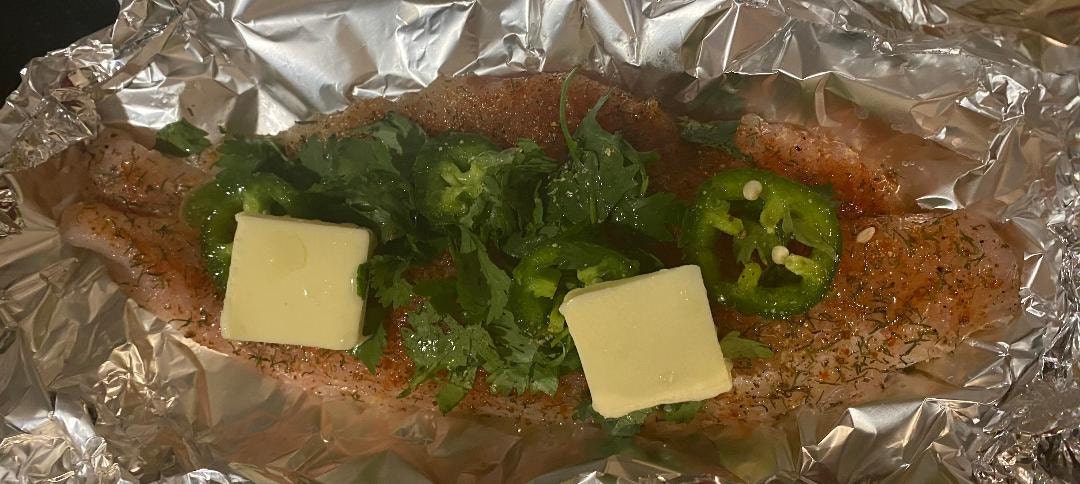 As stated above, you will cook it for about 25 minutes completely. This is great with a rice pilaf or charred brussel sprouts or any other side you are in love with!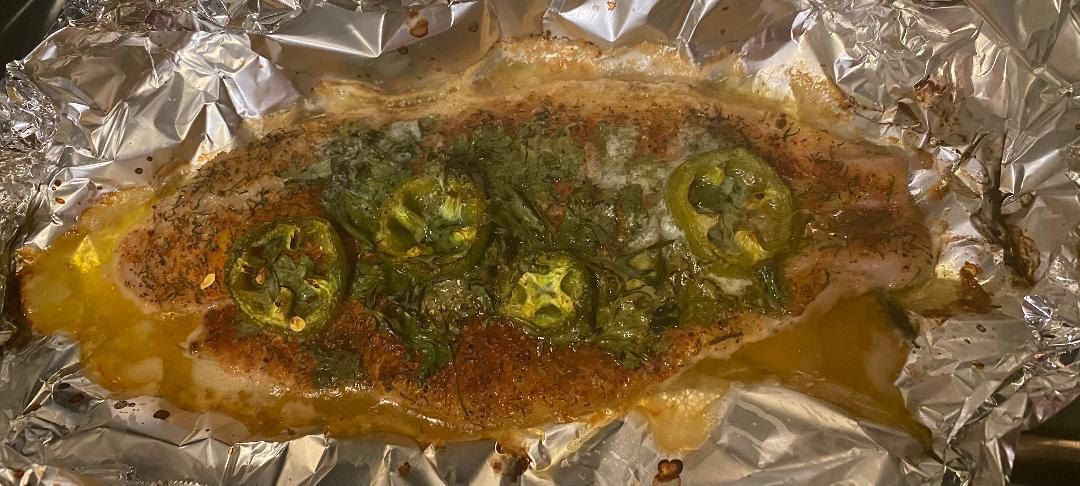 For the people trying to be healthy out there, drain the butter if you wish.....for the unhealthy people like me, use it to flavor your rice pilaf! lol Enjoy!