Have you seen these beauties? Or do you already own several? Don't leave the desert rose (adenium obesium) out of your arsenal of plant fireworks creators. We are, of course, especially fond of the hybrids.
While the desert rose may seem pricey at times, I can assure you, they are well worth it!  With minimal care, they will reward you with repeated flushes of blooms. Even better than that, their bouquet of blooms seem to never fade or fall. That isn't entirely true...they eventually will but long-lasting is an understatement for these garden jewels.  In the blazing sun, they will troop on. As a matter of fact, they adore the sun! They are a succulent so require very little water. You should plant them in well-draining soil as they don't like staying soggy and can rot. In the winter, be sure to bring them indoors as they can freeze and they will....and you will cry!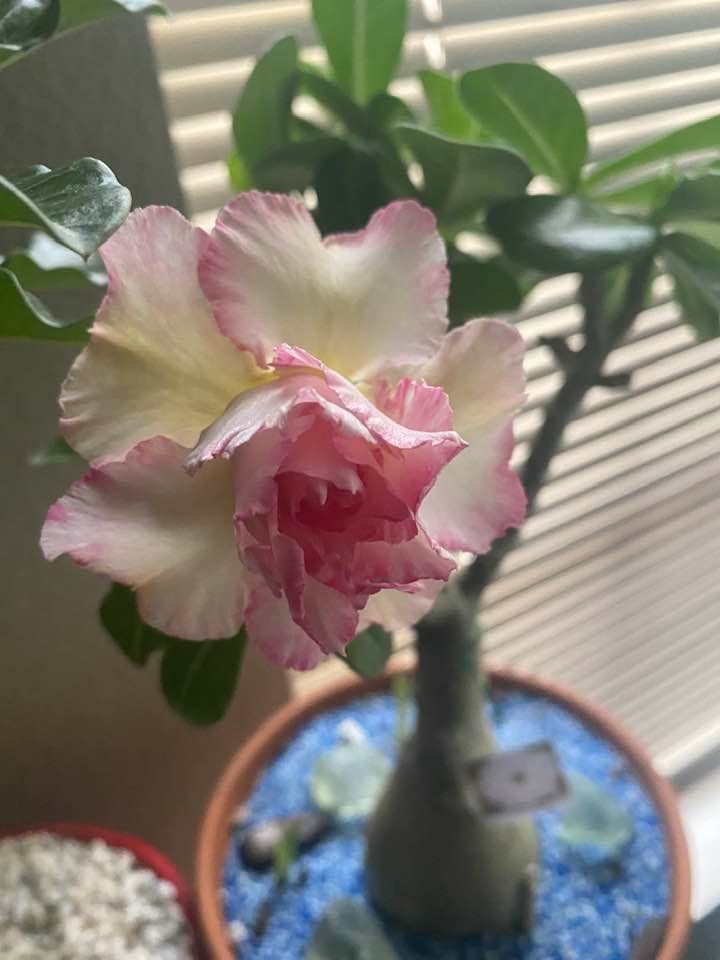 Speaking of bringing them indoors, they like to be inside also. They prefer a bright sunny window to be located near. They are a good choice for those unable to do much outdoor gardening. They can treat their desert rose to higher doses of sun when they are able to sit on the patio with them bringing them back indoors to enjoy their cheerful bouquets. You get the jest, right? Your grandma needs one of these! Come on...your mom too! This is a classic beautiful specimen that can adorn bedrooms and bathrooms and even sunny entryways, kitchen windowsills and sunny dining room tables!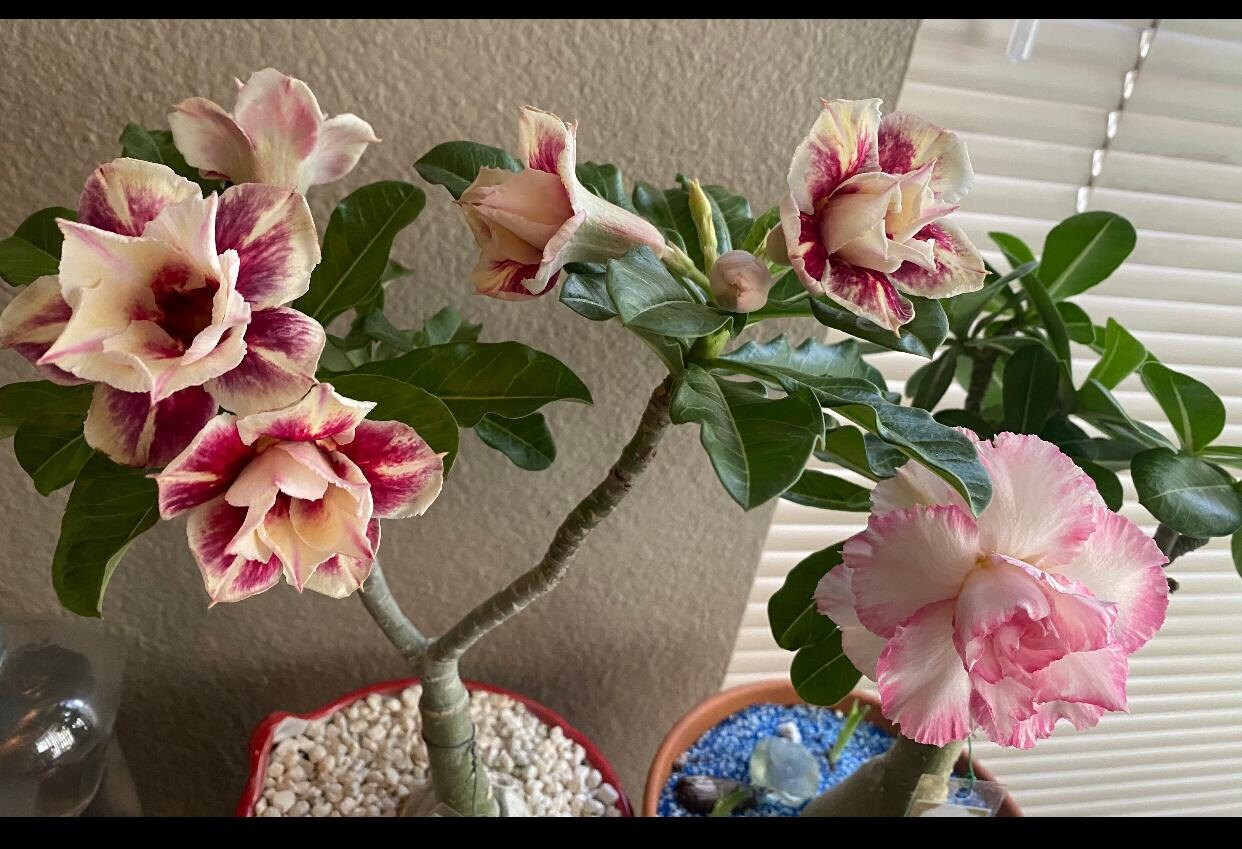 As like most plants, it will benefit from a good fertilizer periodically. If you have not tried your hand at growing one of these wonders of nature, we highly recommend you give it a shot! What's one more plant addiction? ;-)